Literature
Rage of civilisation (poem)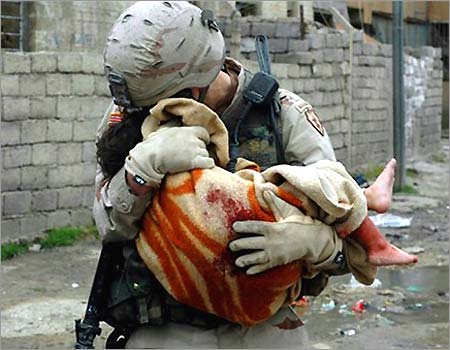 Dressing naked
is the password
to this knees-up

where dimples
consumed by hostile
kisses mutate

where supermen run
into blind bullets
and professors darkness
of their bottomless knowledge

where random quests
for limitless latitude
cage some, maim others
kill everyone

?we shall leave
no stone unstained
till liberty is chained
to our whims!?

?we too shall leave
no one standing
save liberty
and liberty alone!?

nakedness indeed
is the password
to this great knees-up.

© Sumaila Isah Umaisha
-
Google By Numbers
I've noticed an interesting trend lately, whereby a writer makes an expository point by way of an offhand reference to the sheer numeric quantities of a Google search. For instance: Patricia Marx, in a recent article on sale shopping in the poor...
-
My Encounter With Armed Robbers (true Life Story)
We had just finished discussing the wave of armed robbery in the country when we ran into the hoodlums. I can?t recall exactly what prompted the conversation or who started it, but I do remember that it all began soon after we passed Kano, heading towards...
-
Ilema (short Story)
It was dark. The darkness was so thick that you could carve it. Dark and wet. Very wet indeed, for it had rained non-stop for over two hours, beginning from 10 p.m. But now it had ceased completely. Everywhere was quiet and still, except for the hooting...
-
Iruwa Has Killed My Death (poem)
I will not die Iruwa has killed my death buried her in my grave Isu will not see my nakedness Iruwa has taken the burden he has married my wife out to concerned relatives and left my twelve children at the mouth of my grave with ragged memories of things...
-
Seeing Red (short Story)
This story reflects a typical riot incident in a Nigerian city and the psychological effect on the innocent victims. Zabi ran to the other side of the market and abruptly turned left. He leaped over baskets of vegetables, over sacks of grains, heaps...
Literature